Exit live 2012 voorronde 3: the local round!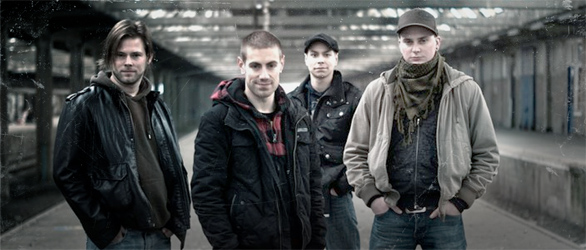 Algorythm
De derde en laatste voorronde van de Exit Live prijs wordt een hele speciale, want alle bands zijn (min of meer) locals! En niet de minste! The People, Arcadya Lake en Algorythm strijden morgen om de fel begeerde plekken in de finale. Alle drie de bands timmeren hard aan de weg. The People nam dat onlangs erg letterlijk en nam met Chain of Dogs gitarist Willem Timmer een aantal songs op. Algorythm lanceerde onlangs een EP (waarvan de review onderweg is naar deze site) en een videoclip en Arcadya lake lijkt al tijden op oorlogspad en staat vooral bekend om de moordend energieke liveshows.
Genoeg ingrediënten voor een spannende voorronde en natuurlijk leuk om een aantal ambitieuze bands uit de scene aan het werk te zien.
Meer info over de bands:
The People
Algorythm
Arcadya Lake
Details:
Vrijdag 30 Maart, Oefenbunker Landgraaf
Entree: €3,50
Doors: 20:00
First band: 20.30