200 optredens in 80 platenzaken tijdens Record Store Day
Op 21 april is het Record Store Day: de internationale feestdag in de platenzaak. Honderden artiesten zullen die dag een tourtje langs de Nederlandse onafhankelijke platenzaken doen, als eerbetoon aan dit fenomeen. Onder andere Record Store Day ambassadeur Blaudzun, Spinvis, Ayreon, Blood Red Shoes, Go Back to the Zoo, Jungle By Night, Bertolf en Moss trekken door het land. Zo zal er in iedere platenzaak een gratis festival plaatsvinden met intieme optredens.
Case Mayfield zal maar liefst 11 optredens verzorgen. Hij probeert hiermee het instore record van Eefje de Visser te verbreken, die er vorig jaar 9 deed. De 10-koppige band Wooden Saints zal ook in 10 platenzaken te zien zijn, maar dan tegelijkertijd: ze verspreiden zich over platenzaken door het land en zetten precies om 12 uur het lied in. Door middel van een webcam en een beamer zullen alle instrumenten weer samenkomen op een scherm achter de muzikant.
Bijzonder is ook het optreden van Ayreon. Hij heeft in de afgelopen 20 jaar slechts 2 kleine tourtjes gedaan, de laatste was zes jaar geleden. Nu staat hij op Record Store Day exclusief in drie platenzaken. Het zal de eerste keer zijn dat hij zelf gaat zingen.
Na de volledig uitverkochte clubtour van Blaudzun is het op Record Store Day de enige manier hem in zeer intieme setting live te zien spelen.
Record Store Day is een internationale feestdag en vindt zijn oorsprong in Amerika. Vanaf 2010 wordt deze dag officieel in Nederland gevierd met instore optredens en exclusieve releases op vinyl. Kijk voor meer informatie en het volledige instore programma op www.recordstoreday.nl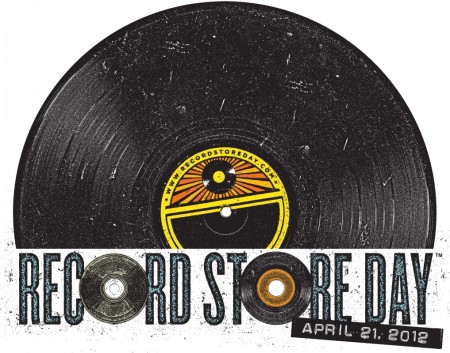 Programma Record Store Day Limburg: