Voor de zeventiende keer: Biespop!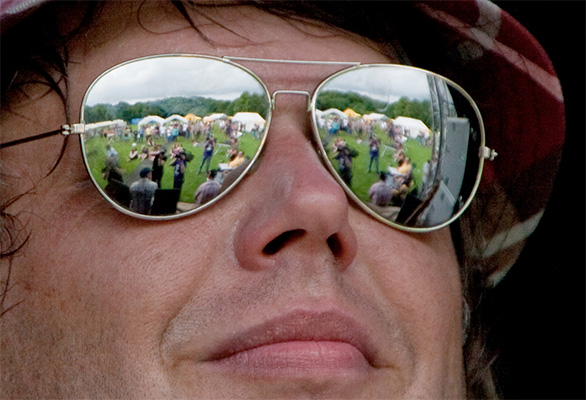 Waarschijnlijk sta je er niet bij stil, maar dit jaar zal alweer de zeventiende keer Biespop plaatsvinden! Met recht kunnen we hier dus spreken van een ware traditie! En misschien wel één van de leukste muzikale tradities binnen Parkstad. Het festival is het jaarlijks terugkerend popfestival voor de bewoners van op De Bies, maar andere muziekliefhebbers zijn natuurlijk meer dan welkom om zich in het feestgedruis te mengen.
De locatie is daarbij een sterk wapenfeit. Heerlijk veel gras, ruim en bovenal een patent hebbend op zon! Ik kan me geen Biespop in de kou of regen voorstellen.
Maar los van alle gezelligheid heeft Biespop ook altijd een en ander voor de muziekliefhebber in petto. Denk bijvoorbeeld aan hoogtepunten als de optredens van Janse Bagge bend (1999) en Jessie Galante (2001), maar ook heel wat locals zoals Jamestown, Massacre of Mankind, Audiofeel, X-Libris, Plastic Personality, Bloodmoon, Phoenix' Ashes, Salto del Muerto, Flabby Chin, Exasperation, Crystal Entity, sLIK, d'r lei va Kaalhei, Rolling Beatles en veel meer!
En ook dit jaar is er weer een Biespop, ditmaal op 9 juni! De organisatie heeft wederom een vijftal uiteenlopende acts gecontracteerd om er een mooie muzikale middag van te maken.
Er is helaas een band afgevallen. De jonge garagerockers van Mønsterbird hebben op de valreep afgezegd. Niet getreurd! Cursisten van de workshop bandplaying in de Oefenbunker zullen de plek invullen met een set vol aanstekelijke covers! Maar er is meer! Zo is er This one's for she, een rockband uit Geleen / Sittard die inspiratie put uit bands als Placebo, Editors en Joy Division. Post-punk in vol ornaat dus. Uit een heel ander vaatje tapt ZjesRocqBent. Deze bonte groep muzikanten uit Maastricht speelt covers, maar met een eigen jazzrock saus eroverheen!
En ook dit jaar is er plek voor lokale trots: Circle of Silence! Ze zijn weer terug en dat zal ook Biespop aan den lijve ondervinden. Circle of Silence zal ongetwijfeld zorgen voor een denderende show! Als afsluiter van het festival is er New Life!. New Life is een jonge, energieke, alternative rockband met Foo Fighters, Muse, Rise against en Metallica als belangrijkste ijkpunten! Klinkt al eens mooi slot!
Noteer dus in je agenda, zaterdag 9 juni, vanaf 13:00 BIESPOP! Meer info vind je op www.biespop.nl of de facebookpagina
Mijnstreek Online zal uiteraard verslag doen!