Nu of Nooit 2014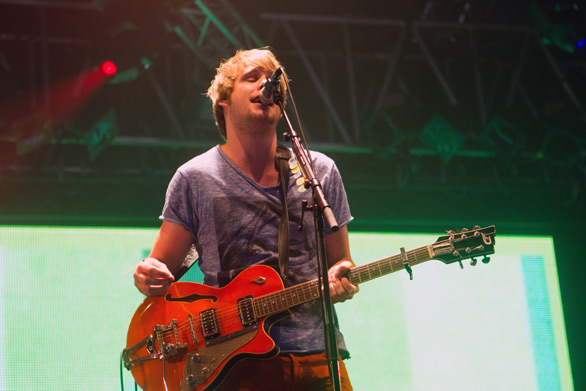 Nu of Nooit winnaar Christopher Green op Pinkpop 2014
Nu of Nooit 2014 kondigt zich weer aan. Nu of Nooit is de Limburgse muziekcontest met de ultieme hoofdprijs: Optreden op Pinkpop! De data zijn intussen bekend en ook is de inschrijving geopend! Wil je kans maken op die fel begeerde plek? Schrijf je dan in!
Planning
Inschrijfperiode: Vrijdag 13 september tot en met vrijdag 15 november 2013
Voorronde 1: Vrijdag 31 januari 2014 – Perron 55, Venlo
Voorronde 2: Zaterdag 1 februari 2014 – ECI cultuurfabriek, Roermond
Voorronde 3: Vrijdag 7 februari 2014 – MC de Bosuil, Weert
Voorronde 4: Zaterdag 8 februari 2014 – Muziekgieterij, Maastricht
Voorronde 5: Vrijdag 14 februari 2014 – Poppodium Nieuwe Nor, Heerlen
Finale: Zondag 9 maart 2014 – Theater de Maaspoort, Venlo
Inschrijven
Inschrijven kan via de website van Stichting Popmuziek Limburg: www.spl.nl. Demo's kunnen worden opgestuurd naar SPL, Postbus 203, 6040 AE Roermond. Maar het is ook mogelijk een link naar de muziek online door te geven. Voor beide opties geldt: minimaal 3 eigen tracks.